Why Triton
We are dedicated to building the world's finest submersibles
and equally determined that the best experience, for passengers and operators alike,
continues to come from a submersible wearing the Triton badge.
The Triton Experience
The finest diving experience is, undoubtedly, to be had in a Triton submersible.
Perhaps the only way to truly appreciate what sets Triton ahead of the pack, is to experience it for yourself.
In his video, Heart of the Ocean, Dr Joe MacInnis conveys his experience in a Triton submersible.
Triton's enviable reputation is directly attributable to more than a decade of kept promises. We work hard to ensure our customers are as satisfied today as they were on the day of their first dive.
This dedication has helped see Triton owners' achievements etched into history books, recorded in scientific journals, and immortalized in landmark global broadcasts. Records for the deepest, longest and most-repeated dives are all held by owners of Triton submersibles. Some of the most compelling documentaries of the past decade were filmed with a Triton submersible.
That those with the highest aspiration, and those who face the most demanding tasks, overwhelmingly choose Triton is testament to our commitment to producing reliable, dependable submersibles and to supporting our customers long beyond the day of delivery.
Explore the awards, accolades and achievements of our customers below, and catch a glimpse of the moments in history that contribute to our unparalleled pedigree.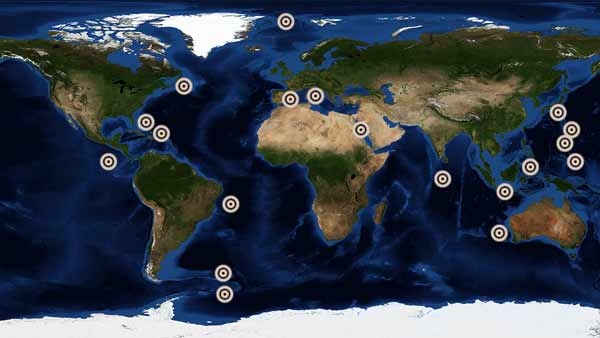 DIVED EVERY OCEAN
From the freezing waters of the Arctic, through the world's great reefs and down to the deepest point on Earth, Triton owners have enjoyed an astonishing diversity of experiences. That Triton submersibles have been used on multi-month expeditions to the remotest parts of our planet is a testament to their dependability and reliability.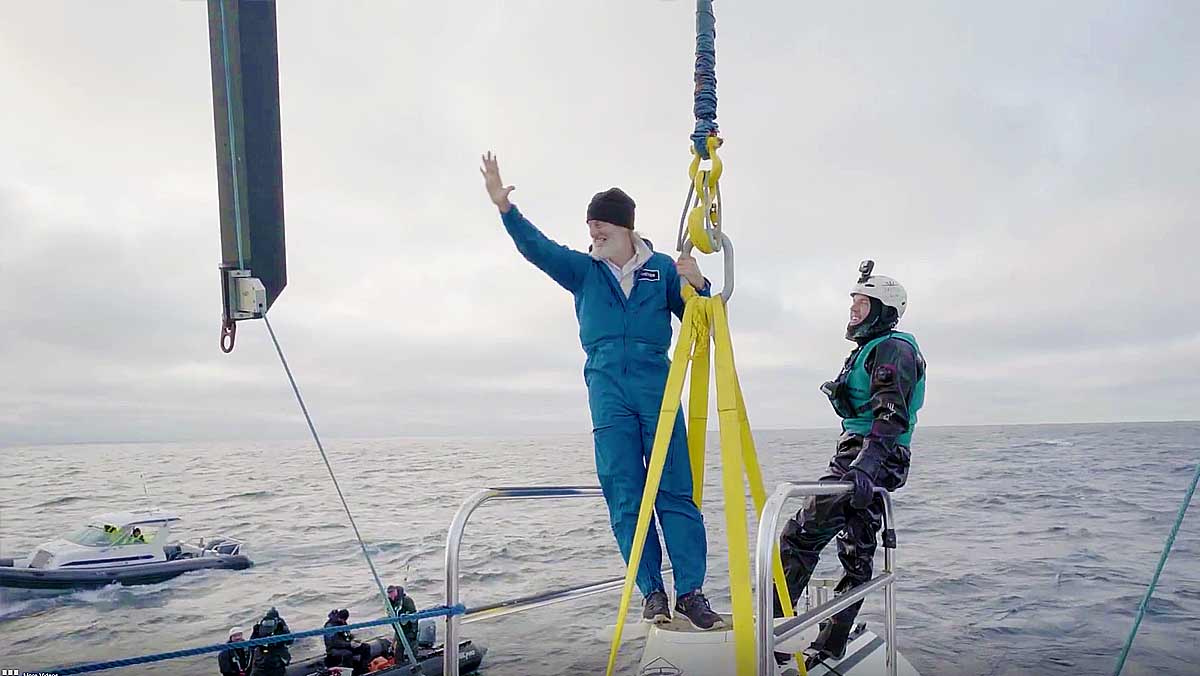 SET DOZENS OF RECORDS
Triton submersibles have helped their owners achieve countless world records. Most recently, the record for the most trips to Challenger Deep was broken, yet again, in a Triton 36000/2. Whether it be depth, duration or frequency, dozens of records were made possible by Triton and speaks to our unmatched technical and engineering abilities.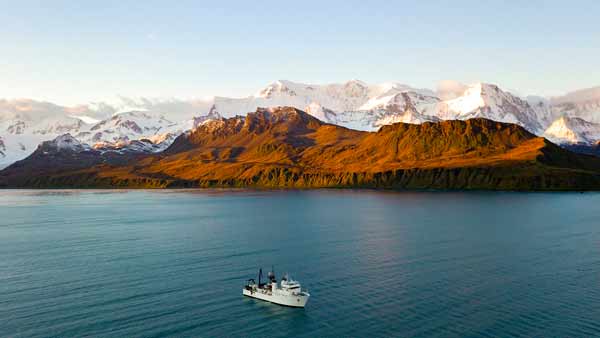 SCORED MULTIPLE 'FIRSTS'
When not setting records, Triton owners are busy diving uncharted waters, discovering new species and furthering human understanding of our wonderful oceans. Most recently, Kathy Sullivan became the first person to have been to Earth's highest and deepest points; the ISS and Challenger Deep, respectively. That such ambitious projects chose Triton submersibles reflects the confidence our customers have in their subs.
We build submersibles for discerning individuals and demanding professionals.
For a submersible to be worthy of wearing the coveted Triton badge, it must uphold the principles for which we stand:
Visibility – There will be no better view for pilot or passenger than from a Triton
Experience – There will be no better experience for passenger or operator than with a Triton
Dependability – Customers will be able to rely on their Triton to perform, over and over again
Simplicity – Of operation, maintenance and ownership
Certification – We'll never deliver a submersible that is not certified by a third-party Classification Society
Where we choose to push boundaries with a special commission, be it depth, capacity or luxury, it is always with the intention of bringing benefit to the entire Triton range.
Our partnership with Espen Øino International has helped us achieve a level of interior craftsmanship and material finish that is simply unmatched. What we learned engineering bespoke components for the world's first Full Ocean Depth submersible has yielded incredible gains in reliability and dependability for even our shallowest-diving sub. Working with the team at OceanX has helped us develop our submersibles as flexible platforms for both work and play.
Little wonder, then, that Triton are the de facto choice for scientists, researchers, filmmakers and explorers the world over.
EVERY TRITON SUBMERSIBLE…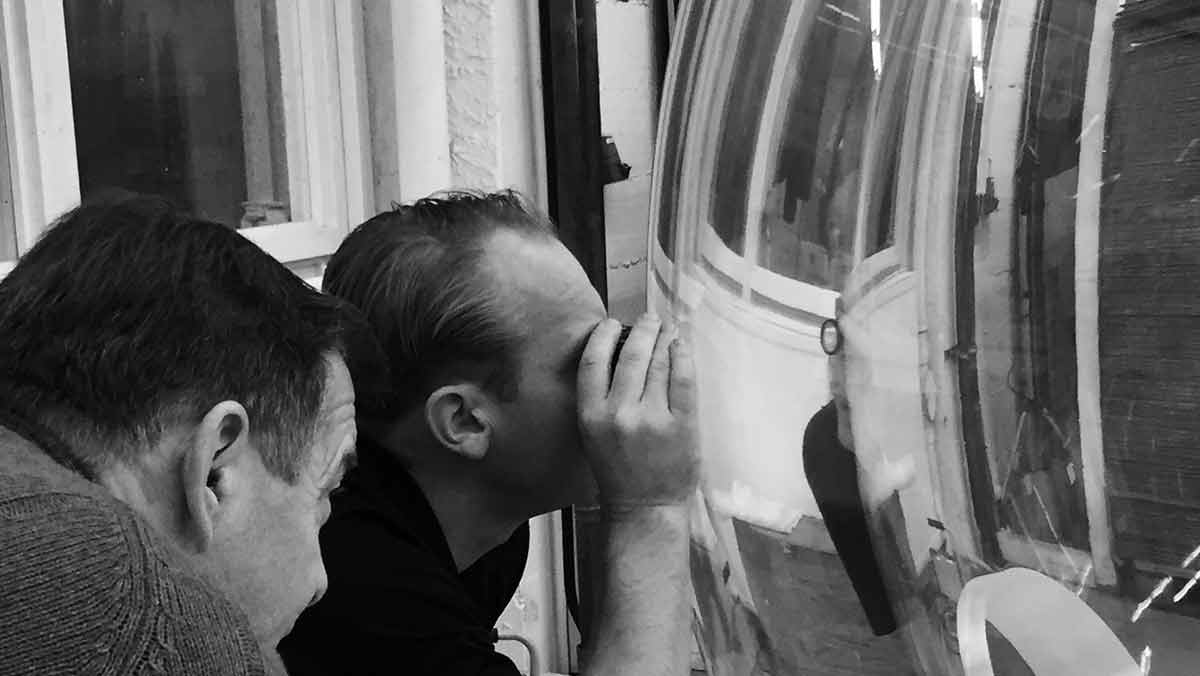 SETS A HIGHER STANDARD
In recent years, as the needs of customers evolve to become increasingly demanding, adhering to these principles has represented a path far from the easy route. Where others chose to disguise compromise behind superficial gimmicks and diversionary styling, we have innovated our way to an elegant solution, devoid of compromise.
Make no mistake, if others could build a submersible like Triton can, they would.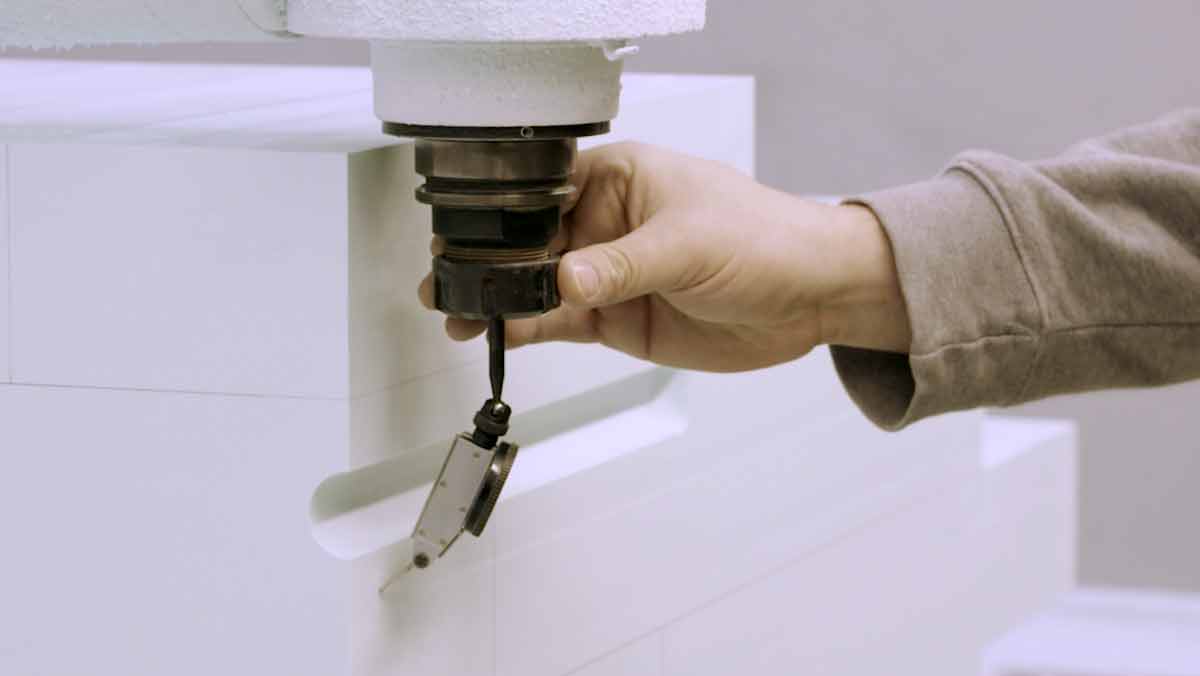 IS BUILT TO LAST, AND OUT-LAST
We are extremely proud that every single Triton submersible ever delivered remains in active service. Each also remains certified to its original diving depth. Not all manufacturers can truthfully make such a claim.
What we learned building submersibles for 11,000 meters translates into extraordinary levels of dependability across our entire range. Every Triton is built for a lifetime of service.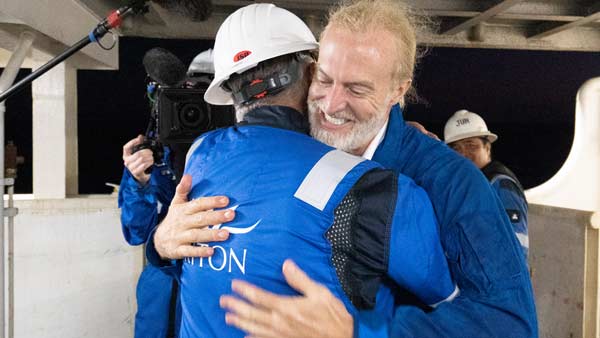 IS A PROMISE KEPT
Every Triton ever commissioned has been completed. Every Triton ever completed has passed certification. Every Triton ever certified has been delivered. Every Triton ever delivered has been to specification and to budget.
For these and many other reasons, Triton enjoys the highest levels of customer loyalty in the industry.
It is an adage as old as time that one might judge a character by the company they keep.
We are incredibly proud to have collaborated with the following prestigious brands and organizations, and honored that they would put their trust in Triton in pursuit of their goals. We strive, every single day, to repay this trust by maintaining a level of service and support impossible to find elsewhere.

OUR PARTNERS AND THEIR SUBMERSIBLES HAVE ENABLED…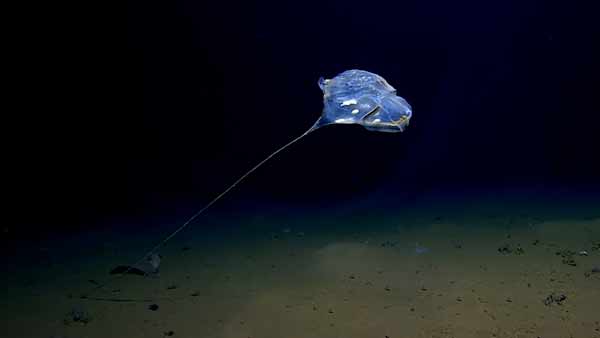 NEW SPECIES IDENTIFICATION
In 2019 and 2020, Scientists using Triton equipment were discovering a new species with every single dive. We provide Scientists with the tools, and the confidence, to do what they do best day in, day out.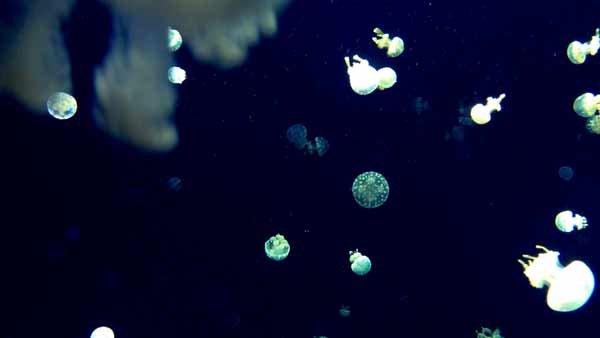 SCIENTIFIC DISCOVERIES
The American Museum of Natural History, Nekton, OceanX, and more, have all partnered with Triton in pursuit of their goal to further human understanding of our most delicate ecosystems: our oceans.
Triton ignited the personal submersible revolution in 2008 with the TRITON 1000/2 and, two years later, became the de facto choice for professionals with the now industry-benchmark TRITON 3300/3.
In 2016, Triton revolutionized yacht-based exploration with the Low Profile TRITON 1650/3 the ideal "super yacht sub".
In 2019, Triton delivered the world's first commercially certified, Full Ocean Depth-capable submersible which broke multiple records during the Five Deeps and Ring of Fire expeditions.
Today, Triton is redefining subsea luxury with Project Hercules, a collaboration with Espen Øino International. with more than 400 years of collective experience, Triton remains committed to producing the world's finest submersibles.
MEMBERS OF THE TRITON OWNERS' CLUB…
RECEIVE WORLD-CLASS SUPPORT
We endeavor to build clients the world's finest submersibles and work hard to ensure that they remain as satisfied today as they were on their first dive. Clients enjoy after-sales and technical support for the world's most experienced submersible engineers and operations teams.
Between them, Triton's team have worked on more than a hundred submersibles and enjoy a combined 400+ years experience in the field.
REWARD US WITH LOYALTY
No Triton has ever been replaced by a submersible from another manufacturer. Every client procuring their second, or indeed third, submersible has chosen Triton. No Triton owner has ever sought service or upgrades from a third party.
ARE THE MOST SATISFIED
We have such confidence that our clients will recommend us, that we will gladly provide prospective clients with the contact details for the Owner's Representative for every submersible to earn the Triton badge.