ALL SUBMERSIBLES
The deep ocean is no place for compromise.
Triton builds superlative submersibles for discerning individuals and demanding professionals.
They are built of the finest materials. The industry's clearest view is achieved through Triton's premium-grade, optically-perfect acrylic, offering the most intimate connection with our ocean.
Our interiors are unlike any other. They are the most comfortable, ergonomic and beautifully hand-finished.
Clients for whom reliability and dependability are key, overwhelmingly choose Triton. Our subs are engineered by the only manufacturer to achieve Full Ocean Depth certification. No submersible manufacturer understands the deep ocean like Triton.
We work hard to ensure that our customers remain as satisfied today as they were on their first dive. Clients enjoy after-sales and technical support for the world's most experienced submersible engineers and operations teams.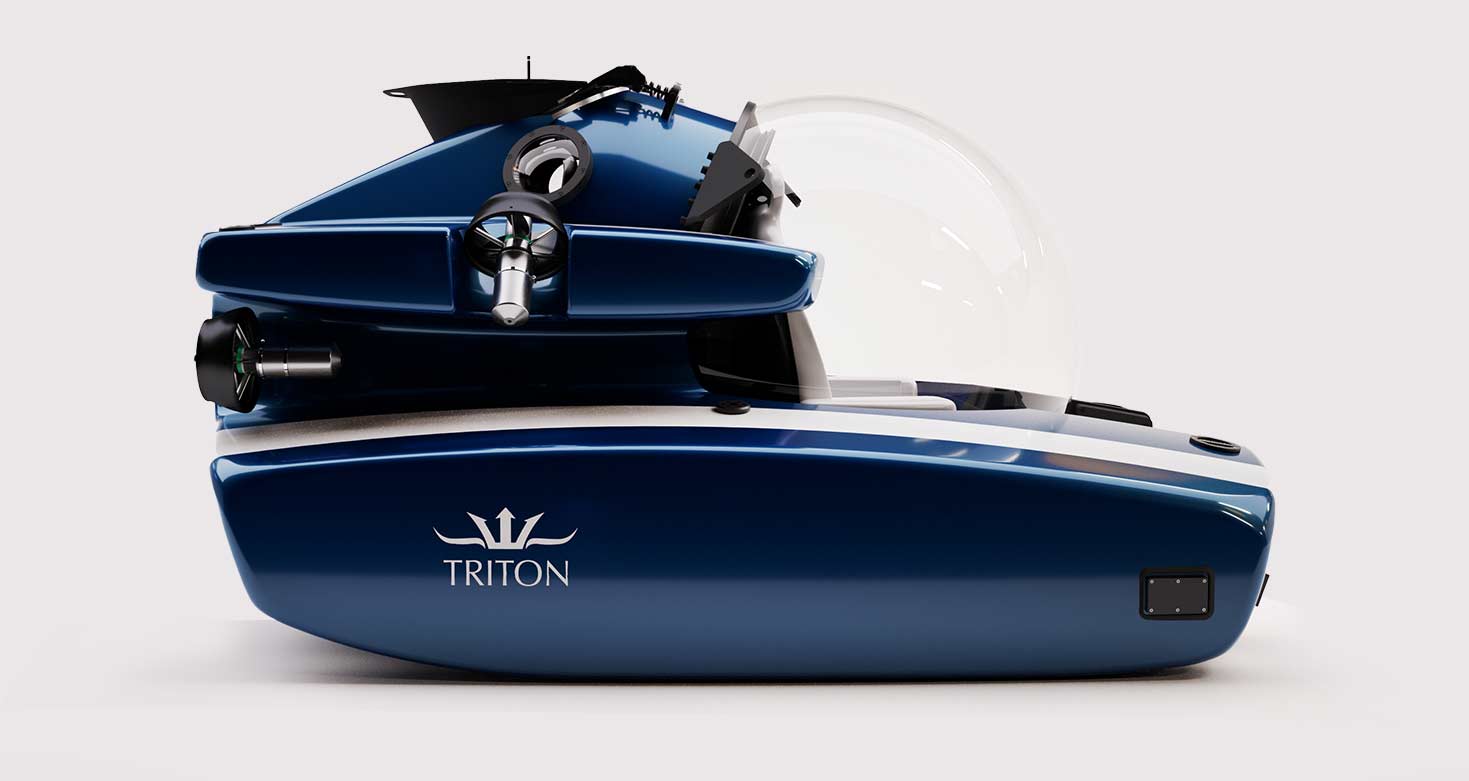 TRITON 1650/3
LOW PROFILE
500 m 3 4,000 kg 12 hrs
Small and light enough to be launched from a standard superyacht tender garage, this three-person submersible is the most compact three-person submersible on the planet. It is perfect for pilot-owners and two family members to dive to depths of 1,640 ft / 500 m in absolute comfort.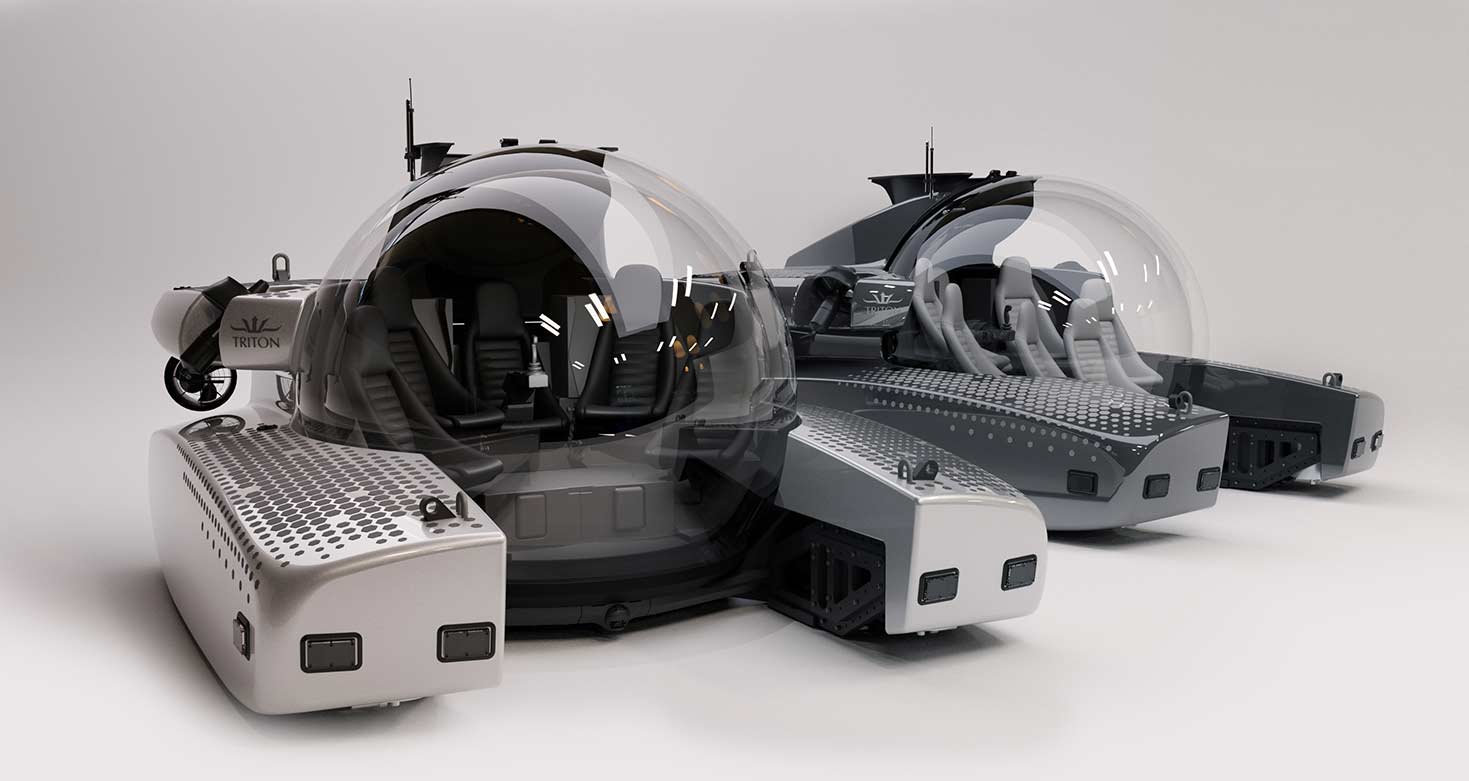 Triton 1650/7
Configurable
500 m 5-7 11,000 kg 10 hrs
The cavernous interior of the Triton 1650/7 Configurable can be configured with seven seats for comfortable group viewing, or five seats luxuriously spaced for an ultra-exclusive luxury experience. Rapid reconfiguration between modes in-the-field allows high-end experiential travel operators to tailor the customer submersible experience on the fly.
TRITON CUSTOM
From custom, color-matched or patterned exterior finishes, to the sourcing of luxury leathers from exclusive tanneries with which to trim the interior. Triton's Custom program affords clients total creative freedom to reflect individual tastes across the interior and exterior of a new submersible.
TRITON SPECIAL PROJECTS
Triton Special Projects offers clients with a unique vision the opportunity to create something new. Whether it is to set a record, discover a new species, or a desire to build a submersible like no other, Triton's world-class design and engineering team can make these submersible dreams a reality.
The world's first Full Ocean Depth rated submersible, the Triton 36000/2, was born of the Triton Special Projects program. From an aspiration to multiple world-record-breaking reality in just 36 months.
Commission your own legacy.