MADE WITH TRITON
Landmark TV-series, documentaries and features made using Triton submersibles
Professional's Choice
Triton's Professional Submersibles feature fine-grain control which enables smooth, controlled camera moves. Their precision maneuvrering allows confident filming of the tiniest details in macro. Extensible electronics architecture allows for easy integration of custom lighting rigs and specialist cameras. And their industry-leading dependability allows them to be used for months-long expeditions in the remote locations.
Little wonder Triton's Professional submersibles are the tools of choice for demanding filmmakers and documentarians working subsea.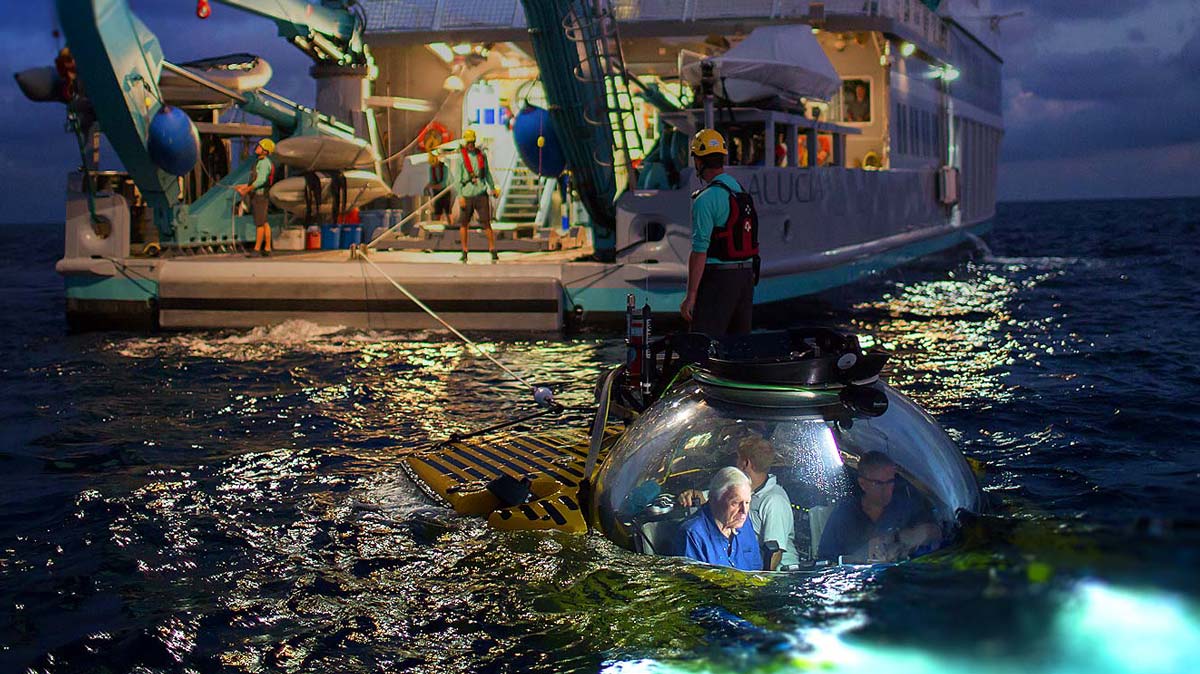 Great Barrier Reef
with Sir David Attenborough
Our friends and partners at OceanX, Atlantic Productions and the BBC utilised their TRITON 3300/3 to take Sir David Attenborough on a record-breaking deepest dive on the Great Barrier Reef. Three sixty-minute episodes aired in 2015 and featured extensive footage of the Great Barrier Reef filmed using the Triton.
The team mounted an array of equipment to the submersible, including 4K cameras, 360° Virtual Reality cameras, lighting rigs and more.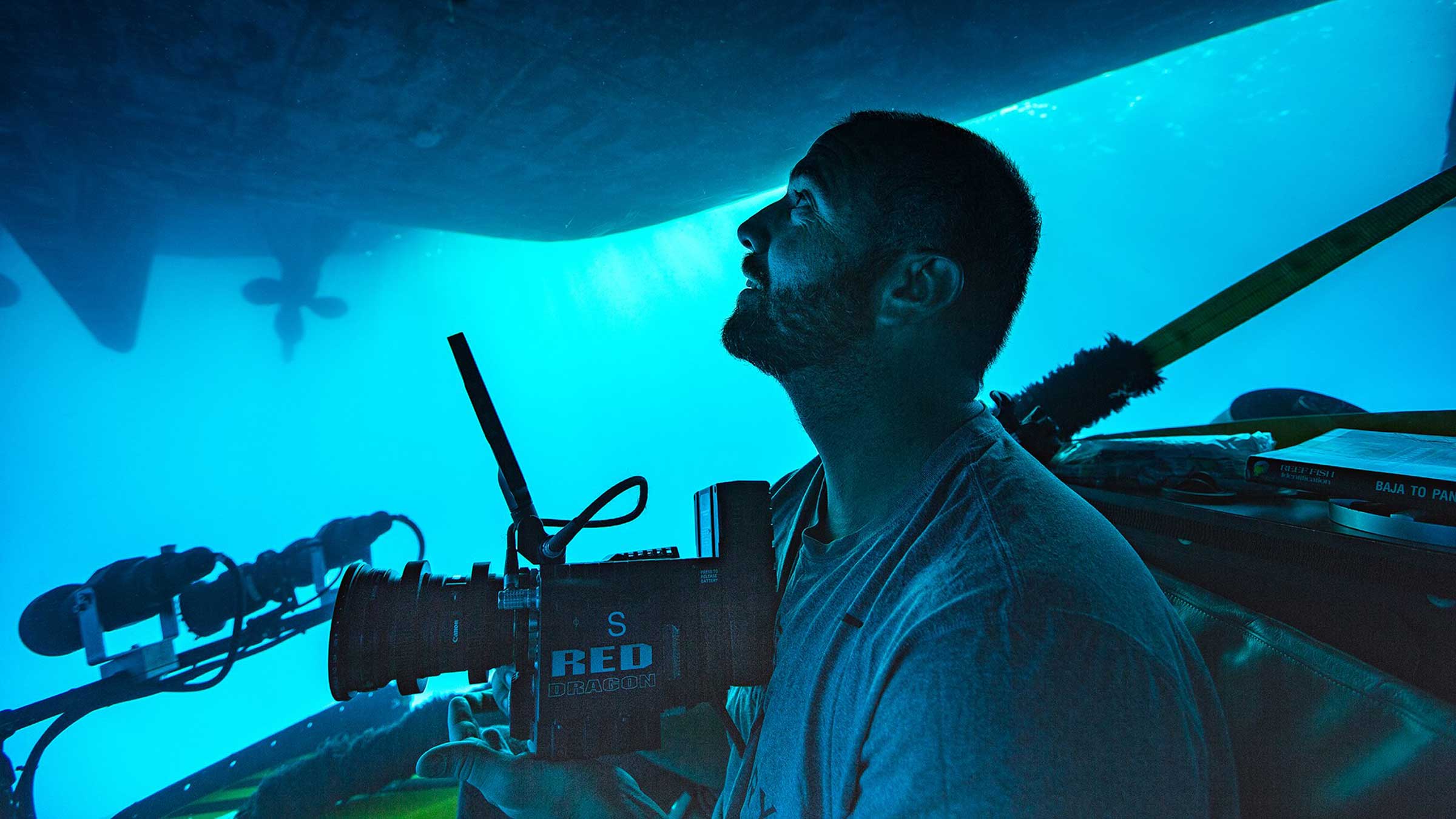 BBC's Galapagos 
with Liz Bonnin
In 'Cauldron of Life', the opening episode of the BBC's landmark series Galapagos, presenter and naturalist Liz Bonnin makes a dive in Nadir – one of OceanX's two TRITON 3300/3. On her return she described the experience as "the most exhilarating thing I will ever do in my entire life".
The team used multiple high-definition and 4K cameras mounted externally to the TRITON 3300/3. They also used cinema-quality cameras hand-held and shot through Triton's trademark optically-perfect acrylic.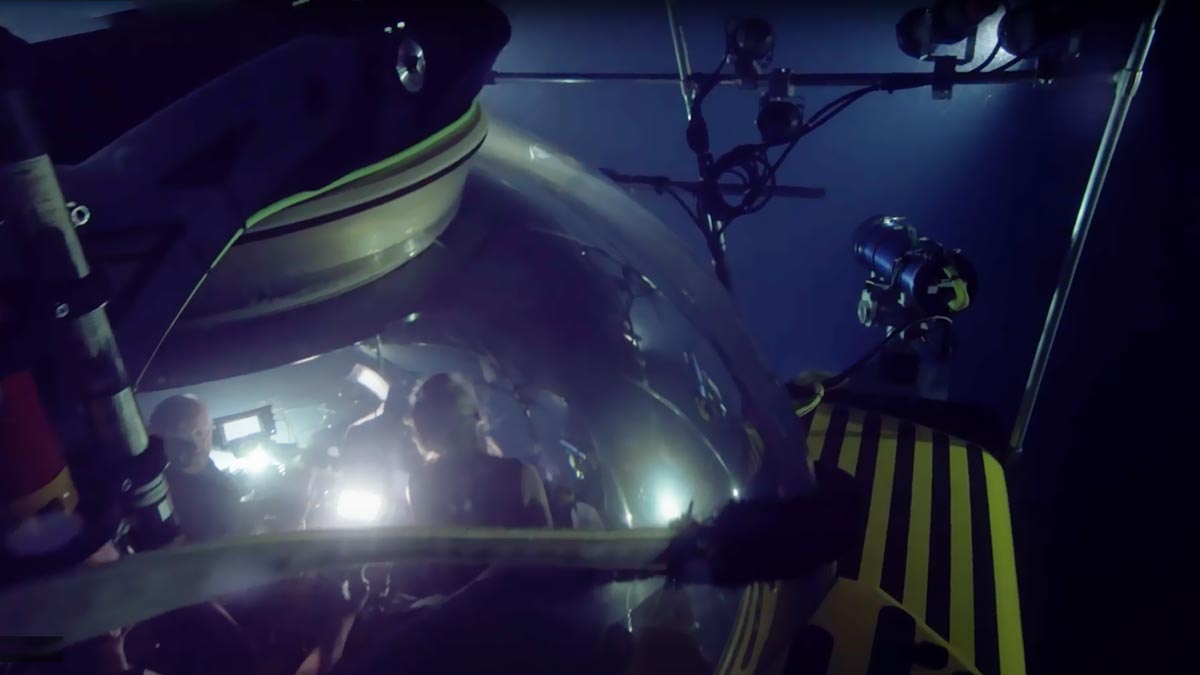 Blue Planet II
The most watched UK series of the year, and global ratings success, Blue Planet II was filmed largely from a TRITON 3300/3. Equipped with state of the art 8K cameras, crews had more than 500 hours of recorded dive time in OceanX's 'Nadir' to complete the series, capturing never before seen and rarely glimpsed species in their natual habitat.
SKY NEWS LIVE SUBSEA
Sky News and our partners at Nekton collaborated to produce the world's first live subsea news broadcast. It was filmed in the Indian Ocean inside one of Nekton's two TRITON 1000/2 (MKI) submersibles.