COMMERCIAL OPERATOR Submersibles
Proven revenue generation and market differentiation For Cruise Lines, Resorts and Charter Operators
The financial success and perfect safety record of tourism submersible operations has been well documented for over three decades, with an average one-million passengers catered for each year.
Designed specifically to optimize guest experience and throughput, Triton's commercial model range represents the next-generation of profit generating submersibles, creating opportunity for cruise lines, resort owners and charter operators to capitalize on the current widespread public engagement with the oceans.
From accessible compact charter operation packages, through versatile multi-experience platforms, to our high capacity DeepView series for 12 to 66 passengers, Triton can provide the vehicle that will transport your business to the next level. With daily sales revenues from $25,000, but consumable costs from as low as $25 (USD), well managed commercial submersible operations produce lucrative profit margins.
In addition to generating on-site revenue and providing a valuable market differentiator, submersibles also produce significant marketing and PR benefits for any business, both via viral marketing through guests' personal social media channels to their peer group, or leveraging the media's fascination with submersibles. In just the last three 3-years Triton has generated almost $90-million (USD) advertising equivalency in media coverage with an audience in excess of 9-billion people.
Virtually silent, with zero exhaust and consumption solely comprising of naturally occurring gases and minerals, Triton's submersibles ensure your guests enjoy the ultimate ocean engagement with zero environmental impact. All units are fully certified by a third-party classification society, built to commercial grade and designed for ease of maintenance.
Delivering the strongest and most optically perfect pressure hulls available, with Triton the future, for both your guests and business, is clear. Enquire today to discover how partnering with Triton will enable your business to explore new frontiers
TRITON 660 
200 m 7-9 11,000 kg 12 hrs
The TRITON 660 AVA is the world's first submersible with a free-form acrylic pressure hull. This patent-pending technology provides three-times the acrylic interior volume of previous-generation multi-hull submersibles, within the same footprint.
For the first time, operators can offer incredible customer experiences regardless of proximity to a preferred dive site. As a platform for entertainment, the flexible interior can be designed and configured to create something truly unique: a wedding venue, gaming room, cocktail or dining experience, perhaps – the possibilities are endless. When a prime dive site is available, the TRITON 660 can be configured to comfortably seat a group of ten in the largest cabin in its class.
With truly panoramic views and none of the shortcomings experienced by owners of multi-hulled vessels, your guests are assured of an incredible experience no matter the location.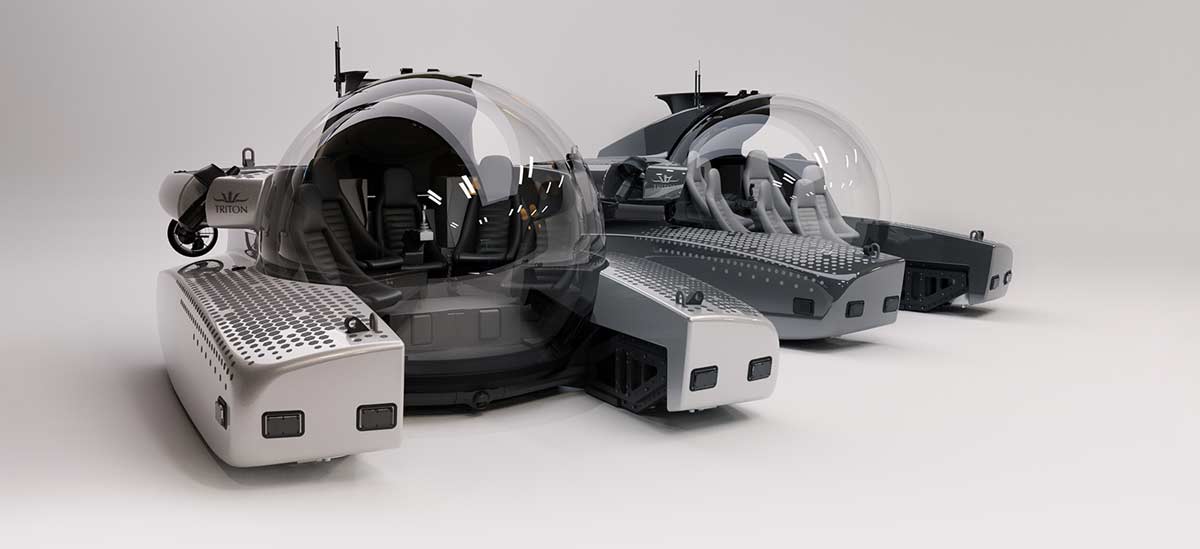 TRITON 1650/7
Configurable
500 m 7 11,000 kg 10 hrs
Ideally suited to lower volume, high-end tour operators, the TRITON 1650/7 Configurable can be rapidly adapted, in the field, between five and seven seat configurations. This flexibility allows a comfortable dive for six guests, plus pilot, or a luxuriously spacious dive for a family of four. It also allows itineraries tailored specifically for each group, the dive site, or operational constraints.
For discerning guests who appreciate exclusivity and luxury, the Triton 1650/7 Configurable explores new levels in unique experiential travel.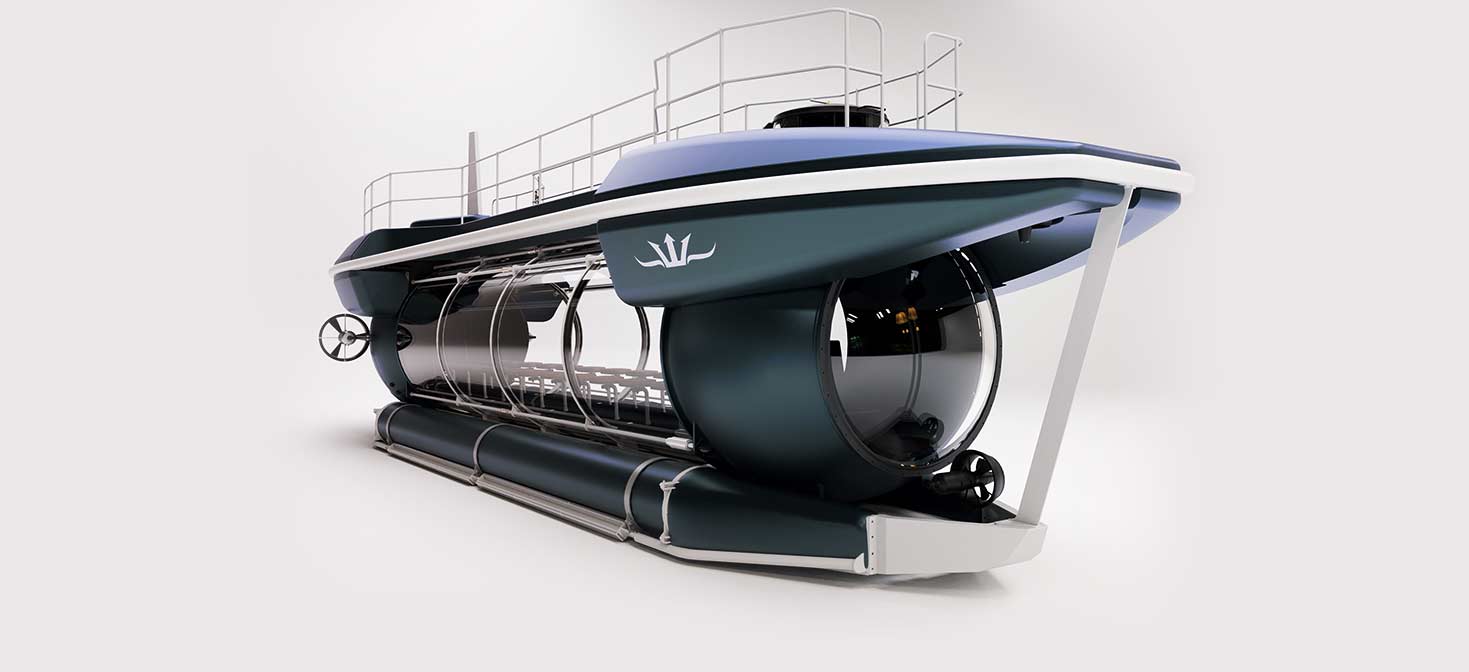 Triton DeepView
100 m 12-66 from 43,000 kg 14 hrs
The TRITON DEEPVIEW series has been designed with the needs of very-high capacity commercial operators in mind. With a TRITON DEEPVIEW submersible, operators can provide clients with an unforgettable experience in a cost-efficient and easily maintained package.
Operators benefit from the assurance of Triton's track-record for reliability, uptime and global support. With the ability for the submersible to remain in-water for months, even years on end, the cost of scheduled, reactive and proactive maintenance has been minimized.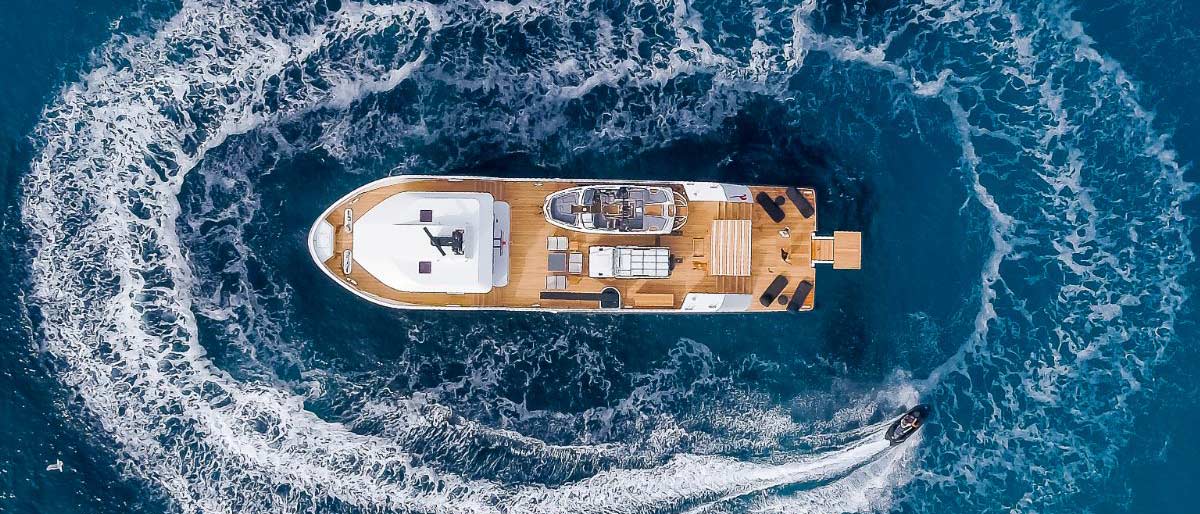 Triton Lynx Charter Package
Owners and charter operators currently exploring opportunities in compact platforms capable of delivering lucrative returns on investment, look no further!
Triton Submarines and Lynx Yachts have created a package that represents the most efficient investment in terms of capital outlay, while minimizing annual operations costs and optimizing revenue generation through the incorporation of unique features to facilitate marketing.
Download a brochure for the ultimate experiential charter opportunity for more information.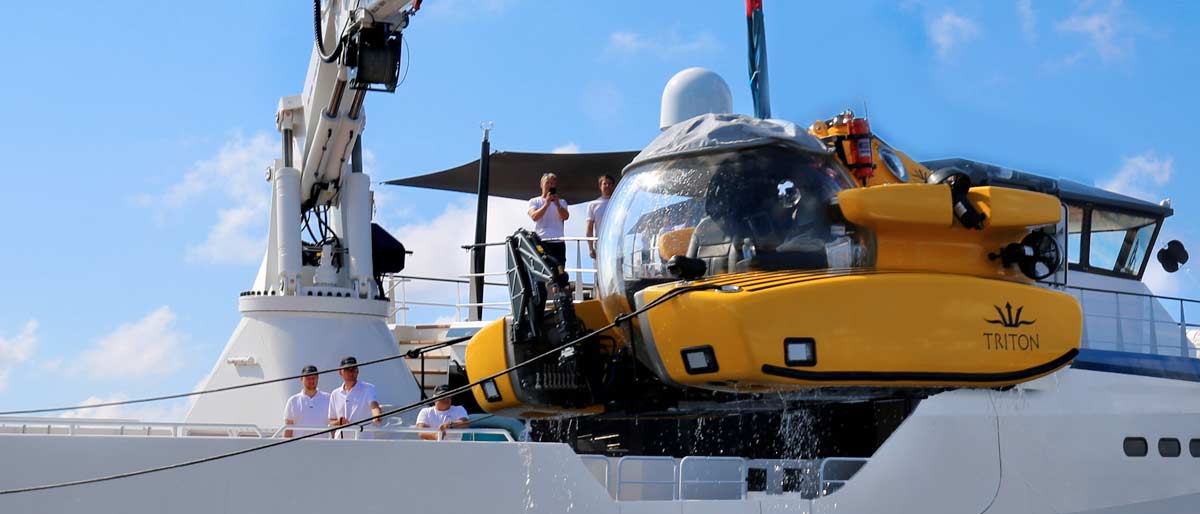 Inshore Submersible Charter Platform
Owning a Triton submersible or creating an inshore submersible charter operation doesn't necessarily require the significant capital expenditure of a large host platform or luxurious vessel.
Access to coastal dive spots and significant profits are available through a Triton and aluminum catamaran package. Low capex, low maintenance and yet delivering high capabilities, this remarkable offering represents a cost-effective entry to submersible ownership and operation.
Download a brochure for more information.