TRITON DEEPVIEW
Modular tourist-sub supporting high-volumes and incredible customer experience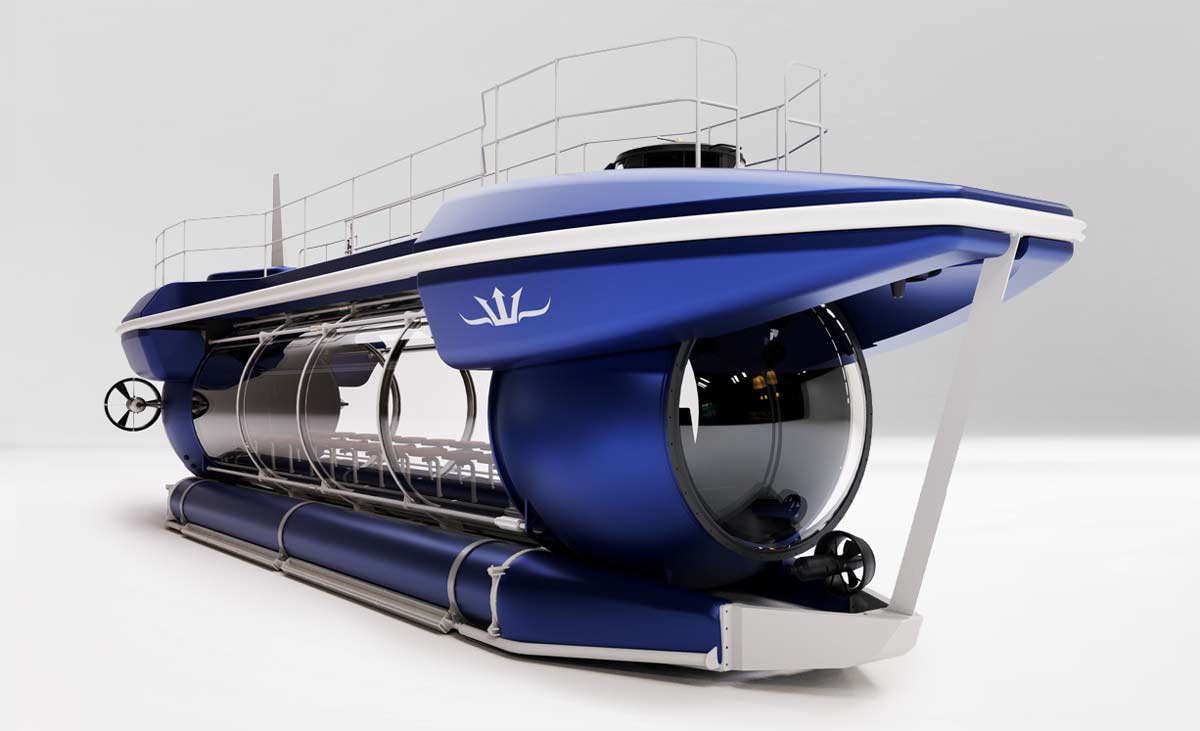 The Triton DeepView series of submersibles has been designed with the needs of commercial operators in mind.
With a Triton DeepView cruise lines and tourist operators can provide clients with an unforgettable adventure in a cost-efficient and easily maintained package.
Triton DeepView submersibles offers customers exceptional viewing through the industry's finest, premium-grade, optically-perfect acrylic.
The interior environment is quiet and comfortable, contributing to the once-in-a-lifetime experience.
"This degree of intimacy!
The sub basically disappears."
Dr Joe MacInnis on Triton's superior-grade, optically-perfect acrylic pressure hulls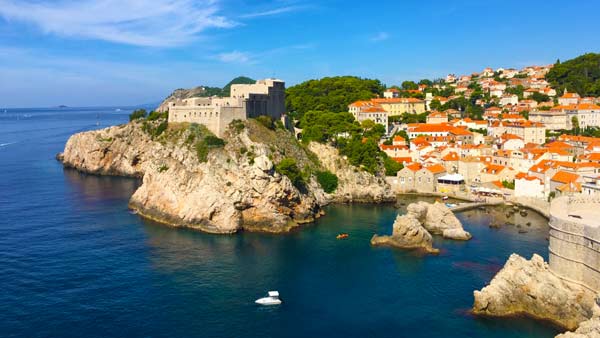 Harbour Experiences
Tour companies operating from picturesque harbours and slipways can offer their customers an experience like never before. Unlike typical submersible experiences where the subsea world is viewed through small viewports in a condensation-rich steel hull, Triton DeepView offers a 100% transparent acrylic hull through which guests can view the outside with virtually no interruptions.
Harbour operators can launch Triton DeepView from a trailer each morning, replete with enough charge to last an entire day. Rapid turn-around and high-throughput is perfect for the shorter excursions expected of such services.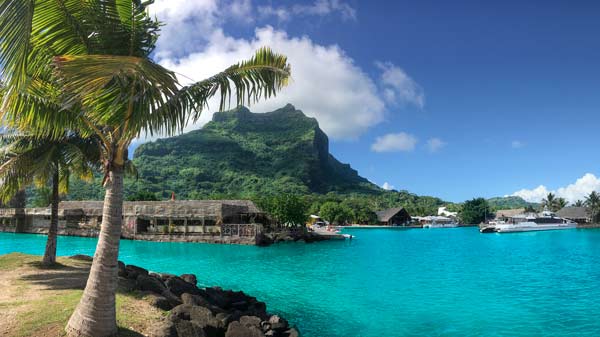 Resort Excursions
Offer your guests the ultimate sightseeing day-trip. With a DeepView submersible based at your resort and maintained in a state of readiness, you can offer customers trips to local reefs, wrecks or geological features on a schedule that suits them and your operation.
DeepView's all-day endurance means dives can be timed to last as long, or as short, as befits your resort and the diving opportunities around. The majority of scheduled maintenance activities can be carried out with the vessel in-water, negating the need for launch and recovery activities.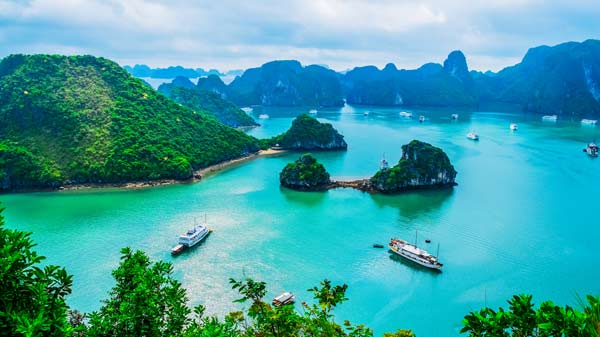 Cruise-line Rendezvous
Locate a single Triton DeepView at a spectacular dive location and use it to serve your cruise fleet. Cruise liners rendezvous with the submersible and provide pre-booked customers with an unforgettable experience in numbers otherwise impractical for a ship-based submersible. Guests will enjoy the large, comfortable cabin and take home memories of their cruise that will last a lifetime.
With the submersible based on location, re-charging, maintenance and other operational tasks can be performed between vessels visiting, maximising throughput and efficiency. DNV-GL Certification offers the assurance, and associated insurance benefits, of third-party Classification Society approval.

Modular Design. Triton Engineering.
The modular design of Triton DeepView makes it perfect for large and small operators alike.
Each modular section accommodates six guests and, therefore, DeepView is typically offered in capacities of six, twelve, 24, 36, 48 or 66. Of course, specific capacities for particular user scenarios are also possible thanks to DeepView's modularity.
Operators benefit from the assurance of Triton's track record for reliability, uptime and global support. With the ability for the submersible to remain in-water for months or even years a time, the cost of scheduled, reactive and proactive maintenance has been minimized.
Technical Specification
The following technical specification represents the popular 24-capacity configuration DeepView 24. Other specifications available on request.
General
| | |
| --- | --- |
| Depth | 328 ft / 100 m |
| Passengers | 24 |
| Crew | Pilot + 1 Co-Pilot |
| Speed | 3 kn |
| Endurance | 14 hours |
| Main Ballast | 8,820 lb / 4,000 kg |
| Variable Ballast | 3,970 lb / 1,800 kg |
Size & Weight
| | |
| --- | --- |
| Length | 50.5 ft / 15.4 m |
| Width | 11.8 ft / 3.6 m |
| Height | 11.8 ft / 3.6 m |
| Weight | 121,250 lb / 55,000 kg |
| Pressure Hull Inner ⌀ | 74.8 in / 1,900 mm |
| Acrylic Thickness | 5.5 in / 140 mm |
| Hatch Inner ⌀ | 39 in / 1,000 mm |
Systems
| | |
| --- | --- |
| 24 V Supply | Dual supply + Emergency |
| Main Battery | 240 kWh |
| Main Thrusters | 2 x 20 kW |
| Vertran Thrusters | 4 x 12.6 kW |
| Control | Joystick, Touchscreen & Manual Override |
| External Lights | 10 x 20,000 lumen LED |
| Life Support | Oxygen + CO2 Scrubber |