Our Experience
Triton has significant experience integrating its submersibles on a wide range of platforms, from relatively small expedition support vessels to large, open-decked offshore support ships, through land-based operations in the tourism submersible sector.
Triton works closely with its clients to understand the specific characteristics, constraints and safety hazards involved in launch, recovery and the stowage environment, and will ensure that clients are afforded all the assistance required in designing a safe, efficient and effective storage, operation and maintenance area for their submersible.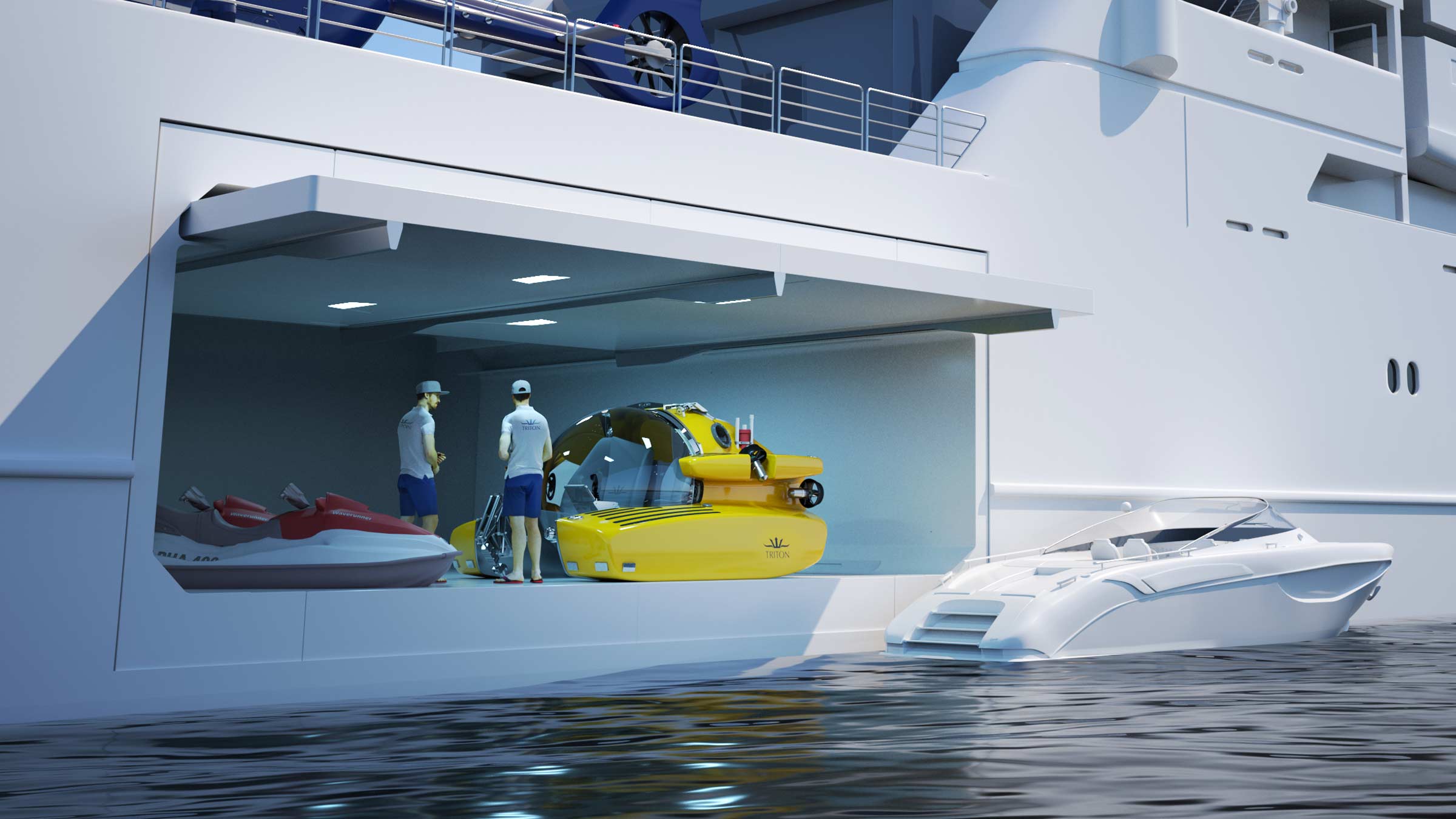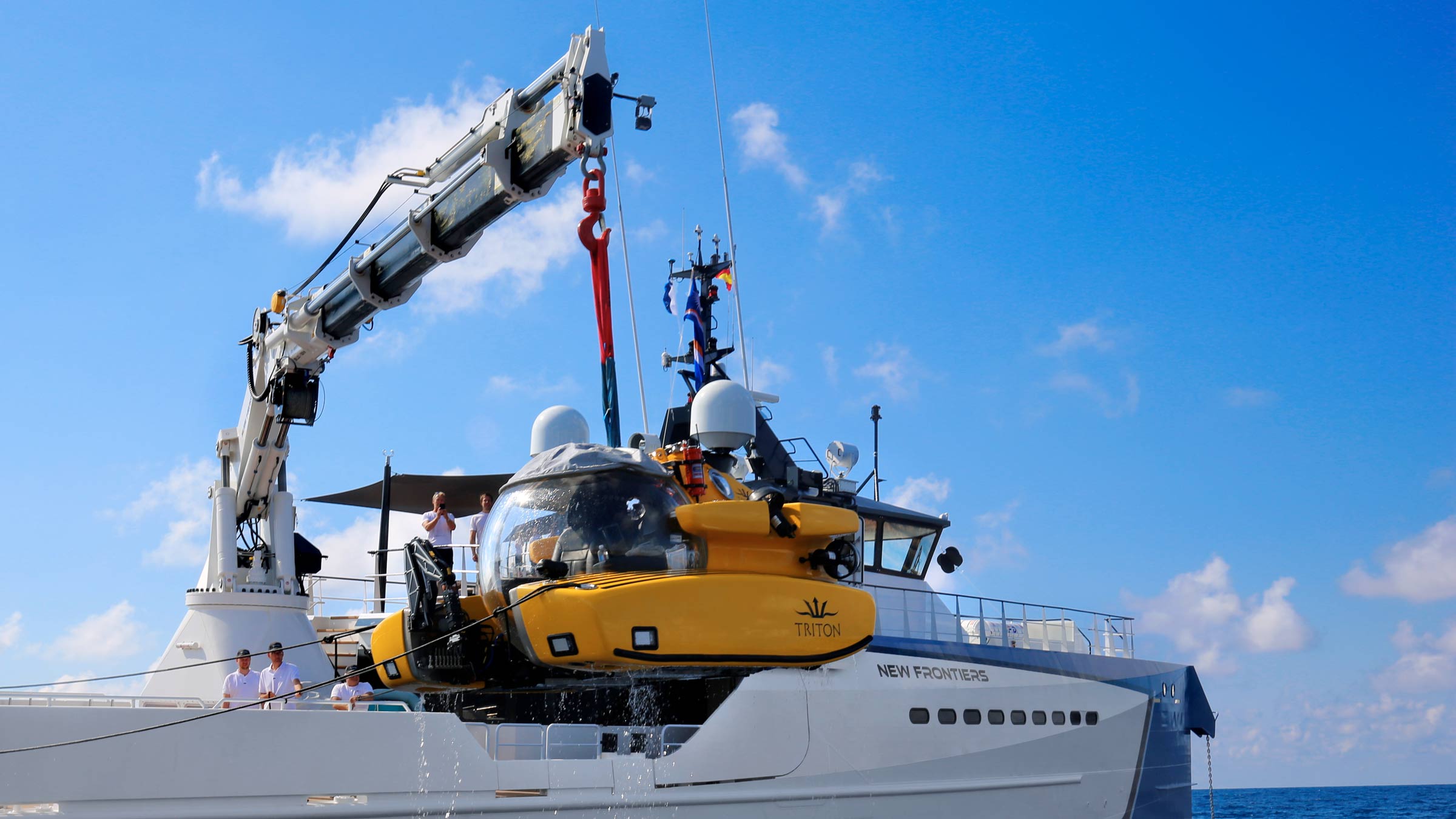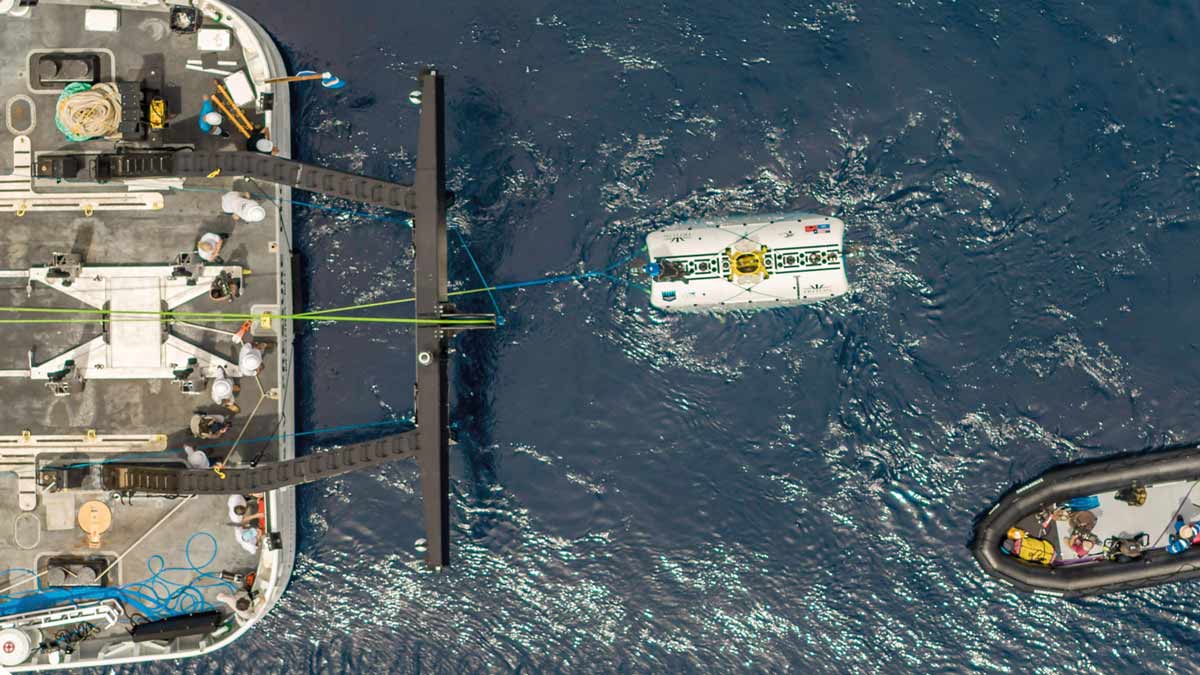 Considerations
The following considerations are provided as a guide to help prospective buyers understand the typical requirements for submersible integration. Triton will work with your shipbuilder (in the case of a new build) or your engineers (in the case of an existing vessel) to establish the optimal solution for your vessel.
Operational Considerations
Triton will provide guidance on the integration requirements which will assist with a safe and efficient operation from your host platform of choice. Such items will include:
Suitable locations to conduct pre / post-dive checks and briefings; Placement of communications and tracking equipment;
Safe launch and recovery activities, and those of the diving support tender; and
Post-dive considerations, including cleaning with fresh water and replenishment of consumables.
Storage
Long-term storage of the majority of Triton submersibles should be in a well-ventilated area, protected from direct sunlight, UV or X-ray radiation, sea-water spray or harmful chemicals such as exhaust fumes and dust.
Triton will work with your team to establish a position onboard that best meets these requirements while still offering a practical site from which to base operations.
Ancillary & Support Equipment
Triton will also advise on the storage facilities required in the vicinity for ancillary and support equipment, including:
Battery management and charging
Tracking system
Air Compressor (if required)
Oxygen booster
Electrical Equipment
The efficient design and inherent reliability of Triton submersibles mean support equipment is kept to a minimum.
Integration Case Study
The Triton 36000/2 is a full ocean depth submersible announced in October 2018. As part of this remarkable project, Triton was tasked with the modification of, and integration with, the 68m long ex- Navy support vessel that had been located and selected by Triton for the project – the DSSV Pressure Drop; the host platform for the Five Deeps Expedition.
Triton was responsible for the development and installation of the retractable maintenance and storage hangar; a sliding trolley system; tie-down and rough-weather damping arrangements; and the A-Frame Launch & Recovery System integration. The Five Deeps Expedition was successfully completed in August 2019.